Looking for a new taco place?! Well you need to try Wapo Taco. We were driving around, hungry as usual, and the the dreaded question arises. What do you want to eat? A few suggestions start to fly around, hangry is going to set in and I finally decide to narrow the list down to TACOS! We have some favorites and wanted to try new. I was reminded of the place next to Mr.Cs Chicken and Waffles. So we go.
I don't want to limit my experience to just one taco and according to the menu we chose the right place. The list of individual tacos to choose from is impressive. Between the 3 of use we ordered several tacos and a huge quesadillo (labeled pictures below).
Menu and times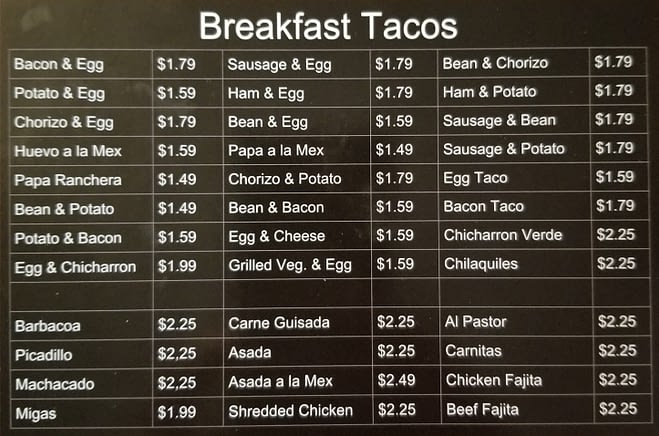 They have a salsa bar with a variety ranging from roasted to verde. The salsa was alright, just a little watery, but could have been just that time of day. The roasted whole chiles is a nice touch!
Our Wapo Taco Try!
Wapo Taco with Asada
It was good with some avocado salsa from the salsa bar. I also got a grilled shrimp, Wapo C-food Taco. The special sauce was AMAZING and spicy! The shrimp themselves lacked a little flavor but the sauce is a bonus.
Quesadilla with steak & Carne Guisada
This is a bad picture because it does not show the truly huge size of the Quesadilla with steak that was already half consumed by the time I could pick up my phone. The other is a FANTASTIC Carne Guisada Taco that will definitely be a repeat!
Gringo Taco
The Gringo taco without the sour cream and tomatoes AKA Beef Fajita was a hit also. It was good, just not very fajitay as my daughter would say because of the lack of boldly seasoned meat. She will be getting again.
There are definite plans to return. I want to try the street tacos next or maybe the salad or…? I'll have to wait till I'm getting hangry again to decide. Next time you are hangry and in the area go for the tacos. After writing this I may be there tomorrow morning for their Breakfast Special (Monday-Friday 6am – 11am).