WARNING!! DO NOT PLAN ON A QUICK IKEA TRIP…THERE'S NO SUCH THING. If you have ever questioned your relationship, this is the ultimate test. You will be shopping together for hours and hours. Ikea is huge! Lets just say you do not have to have a map, but they have them available. They have arrows directing you which way to go next, with the food court is strategically placed I would say about 2/3 the way through. Just far enough to be thirsty and/or hungry (photos below)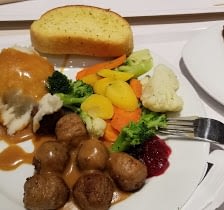 Swedish meatballs…yum! This was not TEXAS sized, but a nice portion.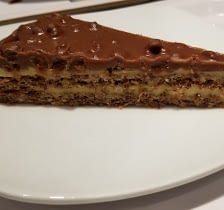 And, of course, dessert because I am a chocolate fiend. It was okay, but I'll probably try something else next time. I believe they have macaroons.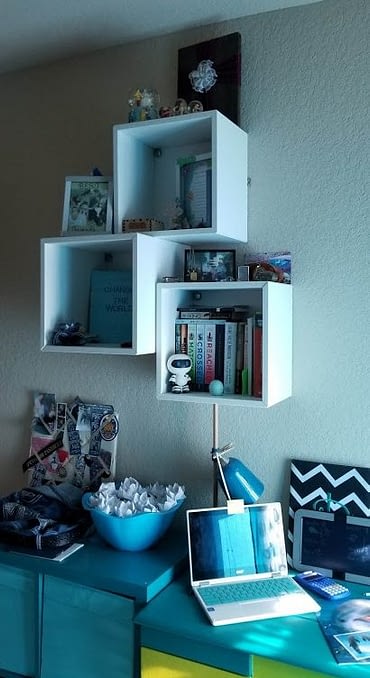 Box shelves for my daughter's room worked well. We got 2 the same standard size but one deeper. Ikea does have a narrower one that I though would be visually pleasing, but for her book purposes we did not select the narrow one. They had a display like this in the store so we copied the idea. She already had the turquoise 4 cubby floor shelves that she will probably take to college with her for under her dorm room bed.